กระดานอิเล็กทรอนิกส์
Advance collaboration to a new level
Hikvision Interactive Flat Panels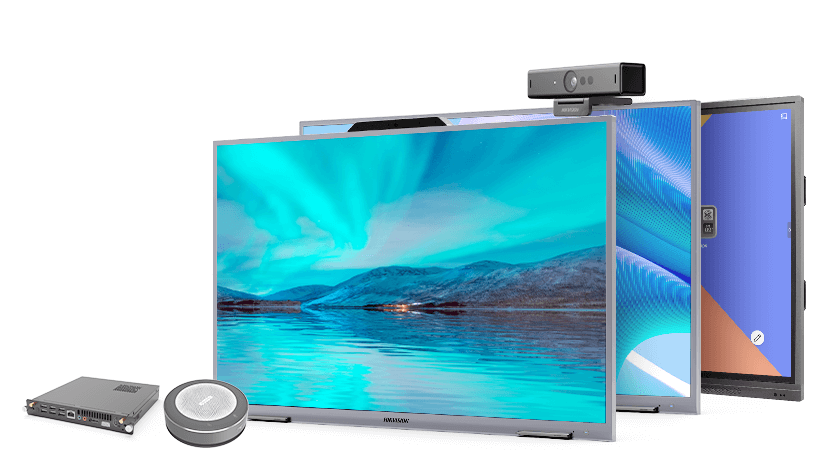 Today's Interactive Flat Panels are more popular and more widely used than ever. Hikvision's products take the lead in these flexible, multi-functional solutions with ultra-4K resolution, accurate on-screen writing, built-in whiteboard software, and wireless screen projection, satisfying the needs of a variety of local and remote collaboration and education scenarios.
It is packed with Android 9 OS that supports the lastest updates from Google, full touch capabilities, PoE+ (also known as 802.3at), and 1280 × 800 resolution for amazing interactive meeting room management user experience. It includes an integrated back cover flush mounting bracket – which also provides clean looking countertop display with an integrated stand and is very thin as well – measuring only 1" / 28 mm.
Advanced industrial design
The interactive panels feature optical bonding to reduce reflection and eliminate ghosting for a fluid writing experience. Elegant in appearance and pleasant to the touch, with ultra-fine 150 mesh sandblasting, these screens offer you extraordinary use experience. You'll enjoy using an original world-class panel to support your 4K display with anti-glare and blue light filtering.
Friendly and efficient UI
A friendly UI design provides a all-around better experience with concise homepage, minus-one screen, and three new shortcuts. We've also added a two-screen split display and one-click switching between Android and Windows operating systems.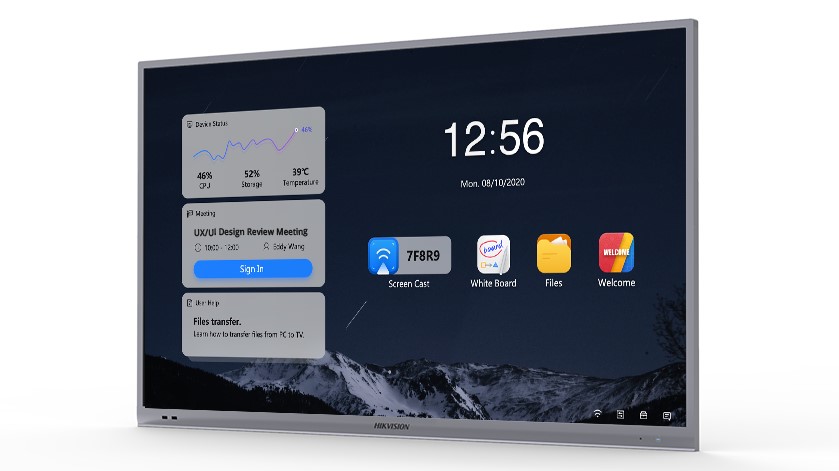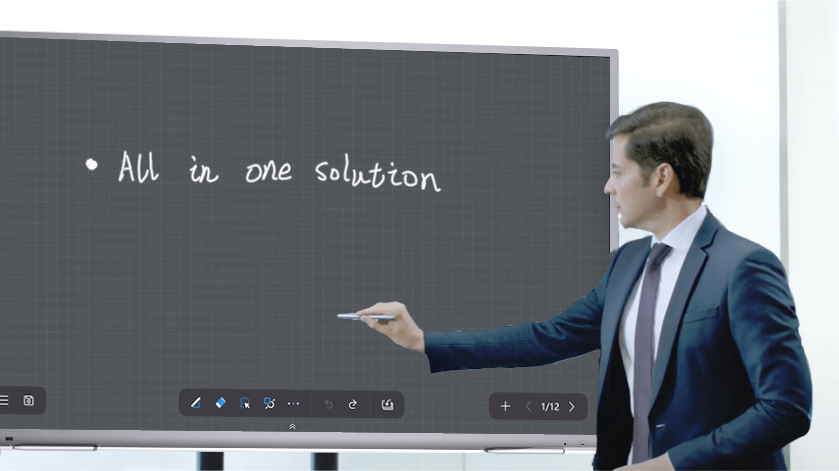 Built-in whiteboard software
With pen pick-up detection, graphic recognition, built-in search engine, and QR sharing and saving – among several other powerful functions – these displays will provide a truly memorable conference experience for the presenter and the audience.
These interactive flat panels provide easy image projection with a simple two-step setup. Teams will enjoy the simultaneous projection of up to four devices, and reverse control as well. This is the next-big-thing for more efficient and intelligent idea sharing and teamwork.